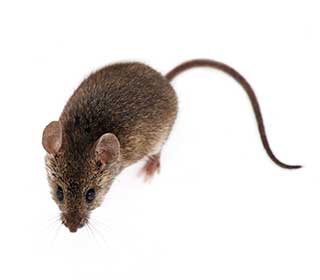 Rodents Can Cause Insulation Damage!
If your home is left unprotected, rodents can easily get inside to cause all sorts of trouble. One issue has to do with your home's insulation. They enjoy using it for nesting, and will tear it up to do so, leaving it damaged and not working properly. This means that heat and air conditioning won't stay safely trapped in your home, and to try to regulate the temperature they'll have to work overtime. The energy bill that comes along with that will be sky-high, which is the last thing you need!
They're A Health Risk As Well!
Even worse than what they can do to your home, is the disease that can be spread because of them. Rodent waste can carry all sorts of nasty bacteria, and if they die, even more disease may sprout. These contaminates can easily get on your belongings or shoes when you enter the attic, then be carried back downstairs. Decomposition can also draw in bugs, leading to even more infestation. It's not worth all the trouble, especially when you can do something about it!
Get Your Home Rodent Proofed!
Our professionals are happy to come out and get to work to get your home safely sealed up! If a rodent's head can fit through something, the rest of it will follow. This means finding and closing even the smallest holes is of the utmost importance. Our technicians can reach all those hard to reach areas, and spots you may not even think to check. It will all be taken care of in no time, and you won't have to worry about them any longer! Whether you're recovering from a previous infestation, or simply want to ensure it never happens, having your home proofed is the best way to go.
Take The First Step
Call our experts at Attic Cleaning Burbank today, and let us help you get your home and family safe! It's not worth waiting to find out if unwelcome guests are just around the corner. Our professional attic and crawl space cleaning and decontamination services can also help.